30/10/2020
NBS to mark the World Savings Week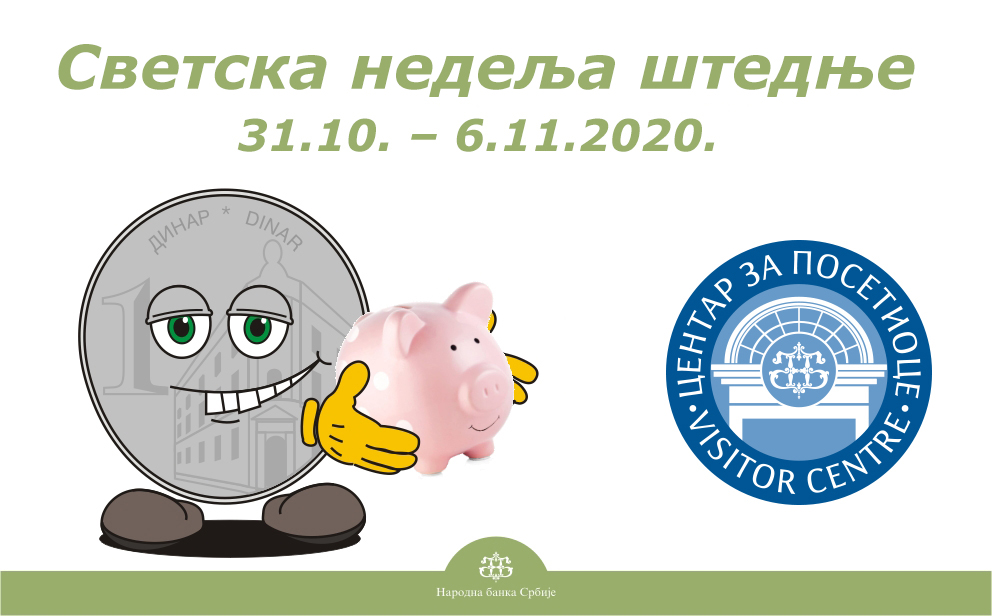 The NBS traditionally marks the World Savings Week, which lasts from 31 October to 6 November.
Respecting the necessary public health protection measures during the coronavirus pandemic, as part of this year's programme, on 5 and 6 November, the NBS staff will deliver workshops "Dinar – Our Money", "Counterfeit Money", and "Distinguished Persons Featured on Dinar Banknotes" in the Trade and Catering School in Leskovac.
Students of the second and third grade of this school will have an opportunity to learn more about the history of counterfeiting banknotes and coins. Special focus will be placed on the history of money counterfeiting in our region, security elements of the dinar, euro and dollar banknotes and the characteristics of their counterfeits.
They will also learn more about the life and work of famous persons important for our cultural and historical heritage and depicted on dinar banknotes from 1884 to date.
The video recording of the workshops will be available on the subdomain of the NBS Visitor Centre: www.centarzaposetioce.nbs.rs.
Here you can also find short movies about the goals and functions of the NBS, history of the NBS head office, and the Visitor Centre.
Visitor Centre